Diamond Size: 4.51ct
The international unit of weight, used for measuring diamonds and gemstones. 1 carat is equal to 200 milligrams, or 0.2 grams.
The scale below illustrates the size of a 4.51 carat diamond. Remember that while the measurements below are typical, every diamond is unique.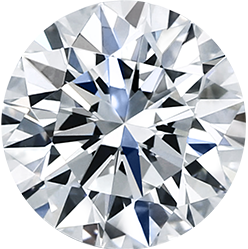 4.51ct
Colour: K
K colour: K coloured diamonds are considered "faint" in colour and rank first in this category. A very faint tint may be visible upon examination.







Clarity: SI2
Slightly included (SI1-SI2): Inclusions are noticeable and range from easy (SI1) to very easy (SI2) to detect for a skilled grader using 10x magnification.
Cut: Very Good
Very Good: Precise proportions and symmetry allowing for an excellent balance of brightness, fire and scintillation.